A free collection of 2000+ LGBTQ+ friendly twitch panels. Each panel theme comes with 202 panels covering almost any platform or use-case. Each theme also includes a blank panel in case you want to make additional panels. This collection features the following themes:
Rainbow (Gay) Pride
Asexual
Bisexual
Demisexual
Genderfluid
Genderqueer
Intersex
Lesbian
Non-Binary
Pansexual
Polyamorous
Polysexual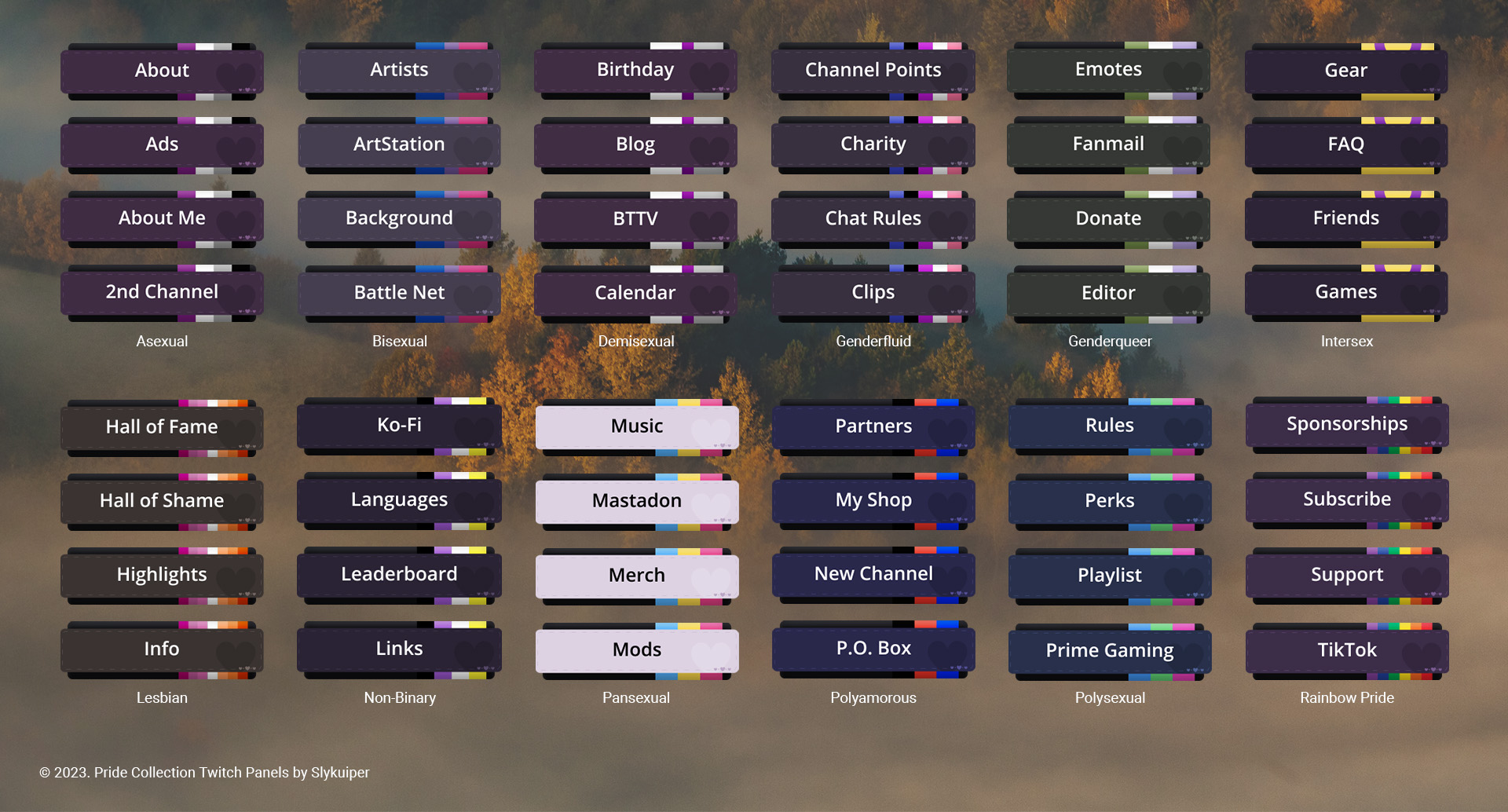 Background Photo by Maciek Sulkowski on Unsplash
Download
You can download all 12 themes from the Pride Collection twitch panel pack from the Google Drive folder here.
Setup
Setup and installation is easy, refer to Twitch's guide on How to Edit Info Panels to add custom panels to your channel page.
© 2023. This work is licensed under a CC BY-NC 4.0 license.